City : Sahand
County : Oskou
Province : East-azerbaijan
Population : 160000 people
HCP phase : Awarded
Start Date : 2014/12/22
Registration date in NHCN : 2020/8/10
Awarded as HC by EMRO : 2021/8/1
Introduction
Osku County is located in East Azerbaijan Province in the vicinity of Tabriz. It consists of three cities namely Osku, Sahand and Ilkhachi. Sahand City is in the center of Osku County. It is 20km away from southwest of Tabriz. The city was originally designed to absorb the demographic spills of Tabriz. In early 2020, the population of the city was approximately 161,000 but it had been on a consistent rise.
Sahand city is one of the new towns that is developed based on city development policies in Iran. Sahand city's geographic location with 1600m height above sea level, has brought clean and cool air to the people. Moreover, its development process was done based on urban development principles. These specific features made Sahand as a target to implement WHO Healthy City program.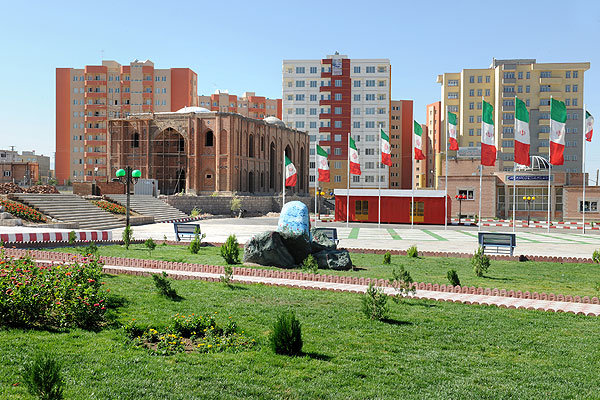 Healthy City (HC) program was launched in December 2015 with support of provincial and local authorities, Ministry of Health and Medical Education (MOHME) and WHO. 
Healthy City Structure
Healthy City program management at the provincial level was carried out by the provincial committee chaired by the political and social deputy of the governorate and with the presence of general managers of related organizations and the secretary of Tabriz University of Medical Sciences. The committee met every six months to review the progress of the program. At the city level, the executive structure of the program was as follows: 
HCP authorities
Dr. Seyyed Rasoul Hashemi, Oskou Health Network, Head of Scientific secretary of Sahand HC
Mrs Mayam Fathi, Sahand HC scientific Secretary officer
Eng. Mohammad Hadi Sarraf, Urban services deputy in Sahand municipality, Sahand HC executive secretary officer
Links and Contact information
East Azerbaijan, Oskou county, Oskuo Health Network
Telephone: 041-33223001
Website: https://shpc.tbzmed.ac.ir/